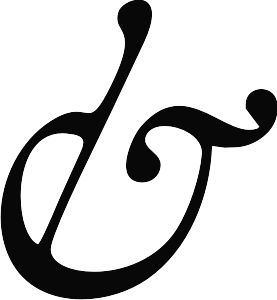 From its very beginning MESEA has encouraged new scholars to contribute fresh ideas to the field of multi-ethnic studies. The founders of the association and its board think that the presence of young scholars and their scholarship is very important to MESEA's biennial conferences.
To further this objective, MESEA has established the Young Scholar Excellence Award (YSEA). The participants are expected to send their presentation manuscripts to the site before the conference. Only postgraduate students or those whose Ph.D. has been awarded no longer than two years ago are eligible. Award winning papers are included in the peer reviewed process for the volume (s) that is/are published after the conference.
Find the YSEA application form here.
---
Young scholars Excellence Awards

---
Young Scholars Excellence Award 2022 (Cyprus)
The 2022 Young Scholars Excellence Award was not awarded because there were insufficient submissions for the competition. However, a special Young Scholars Encouragement Award was granted to Hend Mohamed Hashem Aly Nasser (University of Central Lancashire, Preston, UK) for her paper "Performing Across Borders: A Representation of Rafeef Ziadah's Political/Poetical Activism," presented at the conference in Larnaka, Cyprus.
---
Young Scholars Excellence Award 2018 (Graz)
Tatiana Prorokova, Vienna University, Vienna, Austria
"'Where is the Mother?': Pregnancy, Birth, and Transgender Parenthood"
Daniel Valella, University of California, Berkeley. U.S.A.
"From Familiar to Familial: Queer Chicano Writers and Rhetorical Kinship"
---
Young Scholars Excellence Award 2016 (Warsaw)
Ting Ting Hui, University of Leiden. Leiden, Netherlands
"Speaking Under Erasure: Rethinking the Strategic Value of Translation"
Honorable mention: Elisabeth Reichel, Ph.D. Candidate University of Basel, for "On the Poetry of an Early Cultural Anthropologist: Ruth Benedict's Palimpsestuous Writing"
---
Young Scholars Excellence Award 2014 (Saarbrücken)
Janna Odabas, Freie Universität Berlin
"Intermedial Re-significations of Postcolonial Resistance: Jamaica Kincaid's A Small Place and Stephanie Black's Life and Debt"
Aikaterini Delikonstantinidou, Aristotle University, Thessaloniki, Greece
"Post-Ethnic Virtual Reality in William Gibson's Burning Chrome: Savage Hybrids Wandering Cyber-Borderlands"
---
Young Scholars Excellence Award 2012 (Barcelona)
Paola Ferrero, University of Rome, "La Sapienza," Italy
"Intermedial Re-significations of Postcolonial Resistance: Jamaica Kincaid's A Small Place and Stephanie Black's Life and Debt"
Katherine Miranda, University of Puerto Rico-Piedras, Puerto Rico
"Social Media & Emergent Caribbean Literatures: Peforming Cuban Identity On-line"
---
Young Scholars Excellence Award 2010  (Pécs)
Nicholas Baer, University of California, Berkeley, U.S.A.
"'The Promised Land' from a Post-Zionist Perspective: Diaspora and Nationhood in Ari Folman's Waltz with Bashir (2008)"
Lindsay Janssen, Radboud University, Nijmegen, Netherlands
"The Transportability of National Identity in the Fiction of Irish-American writers, 1860-1900: How Well Does 'Irishness' Travel?"
---
Young Scholars Excellence Award 2008 (Leiden)
Maria Boletsi, Leiden University, Leiden, Netherlands
"Migratory Cultural Objects in the Balkans (or, When the Sound of the Other Sounds Strangely Familiar)"
Monika Fodor, C University, Pécs, Hungary
"We Just Are—Narrative Construction of Liminality among Second- and Third-Generation Hungarian-Americans"
---
Young Scholars Excellence Award 2006 (Pamplona)
Philip Bracher, Heidelberg University, Heidelberg, Germany
"Writing the Fragmented Self in Oscar Zeta Acosta's Autobiography of a Brown Buffalo"
Carmen Pearson, Mount Royal College, Calgary, Canada
"My Name is Carmen but this Story is Not Mine"